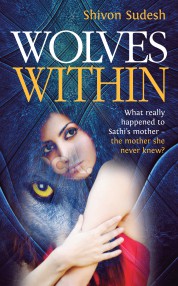 Roshin and Shivon Sudesh – Wolves Within
What really happened to  the mother Sathi never knew?
This is absolutely gorgeous! I love the way your designer caught the essence of the book and transformed it into this design… The cover is really beautiful – way beyond our expectations. We instantly fell in love with the typesetting – the font and settings are just gorgeous, especially the chapter beginnings. I'm really glad we chose you guys to publish this, thank you so much! We really appreciate everything you've done, especially to turn it round in such record time!