Cheeky Jurgen by Mereo Books
by Cheeky Jurgen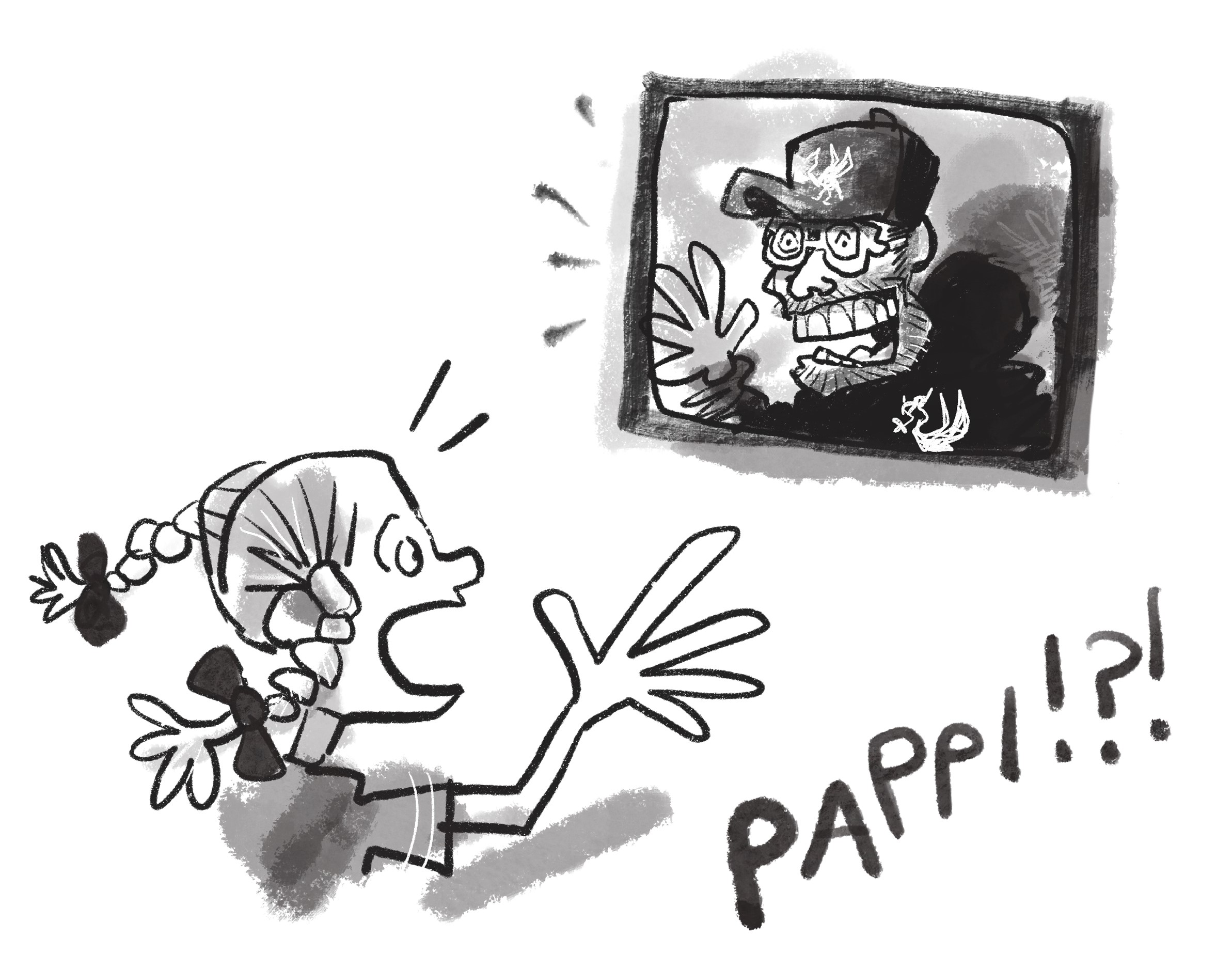 When five-year-old Annabella saw Jurgen Klopp on her grandfather's TV, she couldn't help noticing that the great football manager was the spitting image of her eccentric, crazy Pappi. She spoke up – and a legend was born.
A few tweaks to his outfit and a set of fake teeth later, 'Cheeky Jurgen' was ready to be unleashed on the football-following public. He has hardly been out of the news media since. This is his book, fully interactive, full of jokes and full of fun for footie fans and an ideal stocking filler for all Anfield fans.
With a foreword by Jonathan Swain, who says:
"What started as a cheeky selfie with Jurgen Klopp to tease a mate who is a Liverpool fan suddenly became a global talking point where I was the one on the receiving end of being teased. I laughed about it then and still do now. I don't normally ask for selfies but I was excited about the match. 'Jurgen' was standing right there happily posing with other fans, and he seemed approachable, so why not?
Talking about being scammed on the telly the next day, was perhaps not the best idea, but great for 'Cheeky Jurgen'.
His popularity escalated from posts on social media to mainstream media. Not just in the UK but around the world it seemed everyone loved the story about an experienced TV correspondent being fooled by a Jurgen Klopp look-a-like. He's got the teeth, the hair and the accent, and if asked he could probably pick a decent football team too. Fair play Ray.
Enjoy the book, but it's the last time I ask any managers for a selfie, Ja?'
– Jonathan Swain, senior news correspondent, Good Morning Britain, ITV Breakfast Television
Published: 1 October 2021
Pages: 122
ISBN: 978-1-86151-644-2
Size: 203 x 127
Price: £8.50
Format: Paperback
Available to buy at:
Barnes and Noble, Amazon.co.uk, Waterstones, Amazon.com, WH Smiths, Google Books and all good bookstores