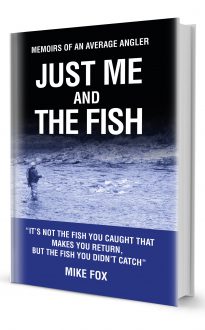 Just Me and The Fish
by Mike Fox
"You cannot open a book without learning something," a wise man once said. The same wise man also said, "Everything has beauty, but not everyone sees it." A book chiefly about angling memories doesn't appeal to every bookworm who enjoys a good read, but taken the opportunity, you'll find it's about learning something new. It's about experiencing beauty in a different dimension away from everyday life. By three methods we may learn wisdom. First, by reflection, which is noblest; second by imitation, which is easiest; and third, by
experience, which is the bitterest.
For me, 50 years of angling experience has provided the wisdom to understand that life is not all it seems. Tell me and I will forget, show me and I will remember, involve me and I will understand.
Published: 25 March 2019
Pages: 295
ISBN: 978-1-86151-919-1
Size: 229 x 152
Price: £20.00
Format: Paperback
Available to buy at:
Amazon