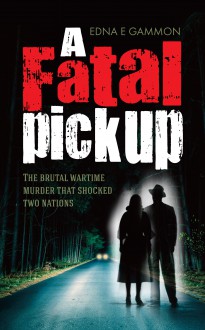 A Fatal Pickup
by Edna Gammon
On an October night in 1944 on a lonely highway on the outskirts of London, a young soldier who had deserted from the US Army and his teenage partner hijacked a hire car and robbed and brutally murdered the unsuspecting driver. The case made headlines on both sides of the Atlantic and was seen by the Germans, who were on the retreat from the Allies after D-Day, as a valuable means of encouraging hostility between Britain and the USA.
22-year-old Karl Gustav Hulten went to the gallows a few months later for his crime; when his 18-year-old accomplice, Elizabeth Maude Jones, was spared the same fate at the eleventh hour by a compassionate Home Secretary, it caused public outrage.
Edna Gammon was a young girl when the killing took place, but she well remembers the case. She has now pieced together the full story, complete with a full account of the subsequent trial, for this book.
Published: March 2015
Pages: 412
ISBN: 978-1-86151-400-4
Size: 203 x 127
Price: £12.99
Format: Paperback
Available to buy at:
Barnes and Noble, Amazon.co.uk, Waterstones, Amazon.com, WH Smiths, Google Books